Hi there Beautiful Soul,
Lately I've been hearing a lot of people complain about all sorts of things. I didn't put much thought into this though, because that's what humans do, right? We complain and find excuses for things and we get annoyed – it happens sometimes.
After pulling the cards for today, Spirit made sure I didn't ignore these complains any longer 😅 . I was gently forced to put more thought and focus into this topic. What I came to thinking is, that complaining isn't just something normal to pass your time with everyday and to make things become easier. It's actually quite the opposite. Let's say you're complaining about feeling tired and not having enough energy today. Constantly mentioning this, all the Universe is hearing is two things: tired and no energy. Putting these words out there multiple times a day will only help to attract more dullness and low energy levels.
Of course it's hard not to complain sometimes, which by the way is totally fine, because the problem isn't that you do it, it's the way and how often you do it. You can tell your friends that you're in a bad mood and that work sucks today, but be sure to put the right energy out there. So when you say you're in a bad mood for example, finish your comment by saying "But I better do something about that" or "I better do something amazing for myself today to swing my mood around". By making these small but important changes you will make a such a positive impact on your day, trust me.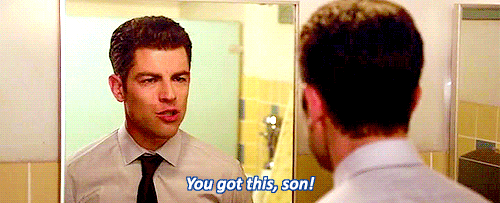 But complaining isn't the only thing my guides and angels are nudging me to speak to you about. The overall theme I'm getting here is connection and taking back of your life. We get distracted and stressed and tired and along the way, we find ourselves in a routine that is called life. If you're reading this, your guides and angels are watching over you and they are becoming concerned for you, because you're getting disconnected from your own life.
Are you in a rut right now?
Are you feeling overwhelmed?
Do you feel like outside forces (work, school, etc.) are controlling how you live your life?
By looking at the cards above, you can clearly see your guides and angels gathering around to tap you on your shoulders, giving you a gentle push towards the stirring wheel of your life. They want you to become one with your inner light and to bring more purpose and awareness into every move and every decision you make on a daily basis. It's time to get back in the game and see your strength and potential again, even if you felt unmotivated and disconnected lately. You don't need to complain or look for answers in others, this is the Universe telling you that you already possess all the wisdom you need to be the best version of yourself and to live the life you were destined to. Have more faith in yourself and your abilities!
Listen to your intuition and when things feel uncomfortable, change something. Really it's all about living your best life.
Sending you Love & Light ,
Isabella