Hey there Beautiful Soul,
Valentine's Day is around the corner and we're about to celebrate all that is LOVE. Of course, LOVE should be part of you everyday, but isn't it nice to have an extra day cut out for it? LOVE is such a beautiful thing and just like that song we all know "Love is all around us", and it's true but are you open to it and embracing it as well?
LOVE is … getting together with you best friends and having fun!
LOVE is … spending quality time with your family!
LOVE is … taking your dog out for a walk and cuddling up afterwards like there's no tomorrow!
LOVE is … being in the arms of your lover and feeling nothing but safe.
LOVE is … being yourself and being unapologetic about it.
So you see, LOVE is everywhere you open your heart and allow yourself to see it! What is LOVE for you?
As always, I pulled a few cards (seen above) for us today and the messages the Universe, guides and angels have for us are nothing but LOVE itself. What I want to get to first is the Law of Attraction that I'm sensing here. We get what we put out in the Universe, so if you aren't in a happy relationship right now and want to be, ask yourself "Am I putting out the vibes I want to attract?". Take a moment today and focus on your thoughts and feelings. Are they positive, hopeful and open to attracting the love you want for yourself? I really feel like this is something a lot of you need to take action towards: your visualization and manifestation of love. I remember when I did it and oh has it worked for me. I sat down one day and I made a list with things I was looking for in a partner and every word I wrote I pressed into paper with the most loving intention I was able to give out. After that I put a piece of Rose Quartz (for attracting loving vibrations), Rhodonite (for healing past wounds regarding love) and Kunzite (for promoting self-love and opening my Heart Chakra to allowing emotions) into my pocket and carried them around for what felt like 2 months and then I kid you not, I had the first date with the love of my life. Does this sound cheesy? – Yes. Did it work? – YES! So there you go, what are you waiting for! 🙂
Another message that I'm getting here looking at the cards in front of me, is trusting your own intuition when it comes to LOVE, whether you're in a relationship or not. When something doesn't feel right, act on it. Sometimes even in the happiest relationships, stagnant energy of something that has been left unsaid builds up and you just know that something is bugging you – don't be afraid to have a heart to heart talk with your partner, usually everything is better or more harmonious after you clear the air in a loving way. If you're not partnered up, you want to trust your intuition by getting honest with what it is that you want in a partner. Don't settle for anything less and when you know someone isn't the right fit for you, don't try to convince you otherwise! Self-LOVE is only wanting the best for yourself and also allowing it to happen!
I'm really seeing fulfillment and harmony surrounding us this Valentines Day, because like I said, LOVE is all around us when we allow ourselves to truly see it. Also, a relationship of any kind doesn't have to be perfect to celebrate it, it just has to be right and fulfilling for you and the other person! If you have a difficult relationship with your parents for example, if you see and allow LOVE into this relationship it is still worth celebrating. Or, if you've been distant with a friend, there's no harm in dropping them a quick message, telling them that you miss them.
"I call in the infinite power of Love to take over this union in every way. May it now fully belong to the Divine. Let it unfold in the perfect way for each of us. I needn't fear letting go of control; my needs are always abundantly met." – The Wild Offering Oracle
I also felt called to share a few tips and tricks with you, to promote Self-LOVE, attract LOVE and/or raise the loving vibrations around and within you. These are purely things that I tried and have worked for me:
Rose Quartz: it's such a beautiful stone, full of pretty pink loving vibes. To promote Self-LOVE and to help opening yourself up to LOVE and inviting LOVE into your life, no matter if you want to attract a partner or simply raise the vibrations of your current relationship, this is the perfect stone to carry around your heart chakra. If you want to fill your home or bedroom with extra special loving vibes for Valentines Day, place a few pieces in that room. For a more everyday Self-LOVE ritual, try using a rose quartz face roller, not only is this one good for your skin, it's also a great way of infusing rose quartz loving energy into your skin and therefore your whole entire body and energy field. You can find these on Amazon for example.
Burn incense like Jasmine, Rose petals, Lavender, Patchouli and Musk to promote LOVE and fill the air with sexy vibes.
To make your own LOVE Potion, put on a blend of some jasmine and rose essential oil to make yourself irresistible.
If you feel like soaking up in the tub, light a bunch of candles, put fresh organic rose petals, a few drops of essential oils like the two above and some rose quartz pieces in the water and listen to some soothing music! Not only is this a magical way of treating your mind, body and soul to a relaxing bath, this is also the ultimate LOVE Infusion!
Give yourself a Tarot Reading to get more insight into your LOVE life. Incorporate your partner if you want and make a date out of it 😉
In case you feel like the passion is running a bit low in your relationship, you and your partner might want to try carrying around ruby or garnet. Ruby increases LOVE, sexual passion and intimacy. Garnet promotes a strong and lasting bond with your partner and fills your relationship with more passion.
And lastly try listing to Stevie Nicks and feel empowered by her and her music! She also helps me feel more confident about myself. Especially "Crystal", "Gypsy", "Starshine" and "Seven Wonders".
Wishing all of you Beautiful Souls a happy Valentine's Day!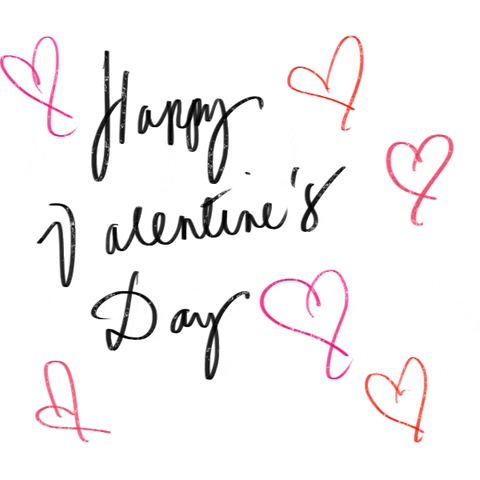 Sending you Love & Light ,
Isabella